Education based on e-learning is an experience for students and increases efficiency only if we can put the curriculum in the right form. But how is the e-learning curriculum created? Can I make one too? What software can we use when we start preparing a course material?
You could already have read at our Klippe Journal what an e-learning or learning management system (LMS) is good for, and how many advantages LMSs have in organizing the learning-teaching process. It was also discussed when and how video content should be used in online learning.
In this Journal post, you can learn about the most important curriculum development software, and we will also tell you the pros and cons for each one.
Preparing the E-learning Curriculum
Before we start compiling the course material in the selected software, we need to plan the learning experience. Our tasks in this phase:
After the learning experience is planned, we can start preparing the study material. For this, we will need a software that allows us to create the desired e-learning format. Now, we will list the best programs and evaluate them based on various aspects.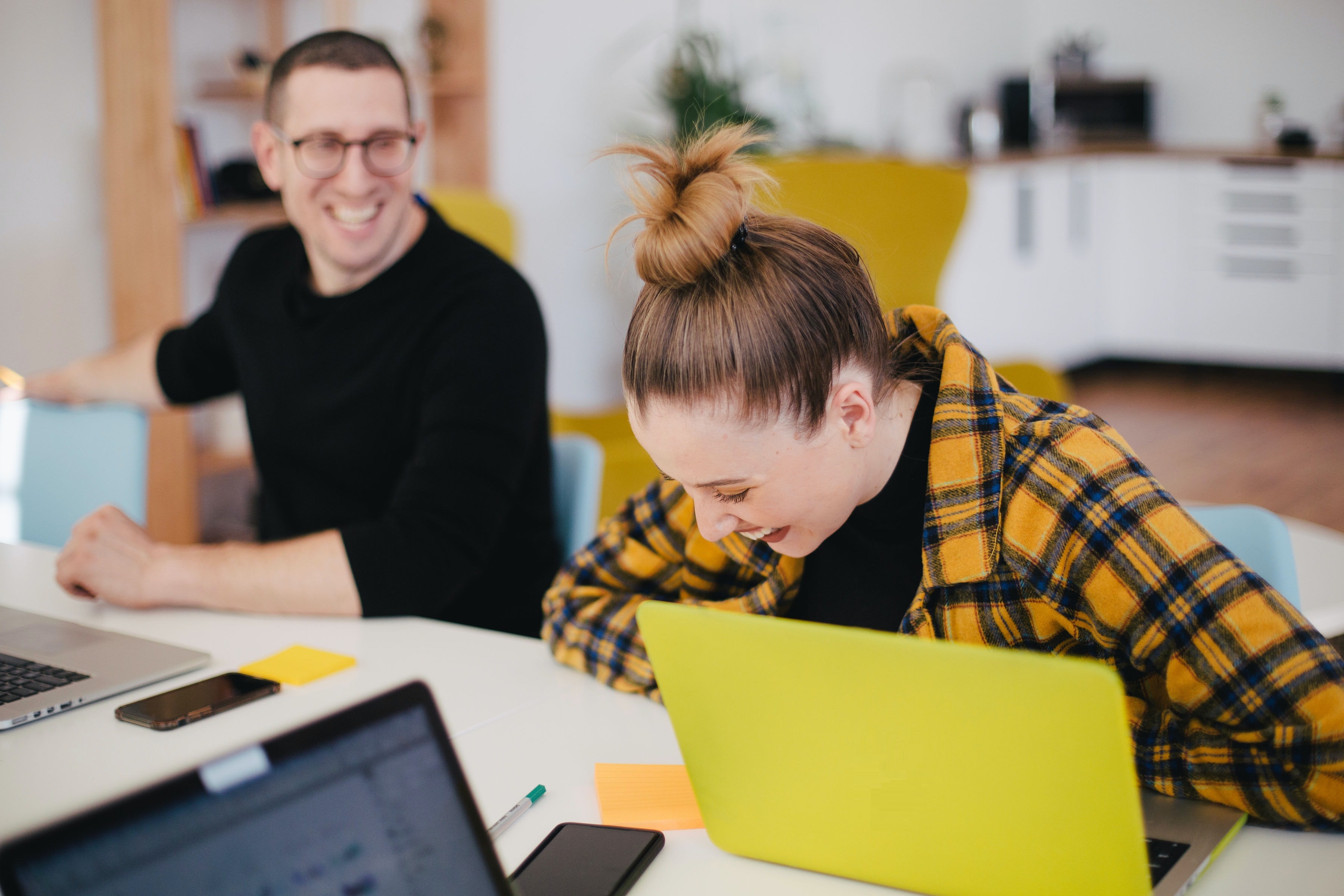 Shaping the future: AI in education
Artificial intelligence solutions have a prominent position among emerging technologies. These rapidly developing disciplines promise a vision of the future in which many tasks traditionally performed by humans can be automated: with their help, we can reduce human burdens and embark on the path of development. But how does AI appear in education?
READ MORE!
LMS Platforms
When choosing software, pay attention to the following:
/ Is the completed course material easily implementable in our e-learning system? Prepare standard course material to make it easier.
/ Is it possible to prepare the course material that educates in an interactive and inclusive way?
/ Can you use your own image elements?
Articulate has been producing learning management software since 2002, it is reliable and one of the most popular manufacturers. Their products are user-friendly, their management interfaces are very similar to the interfaces of presentation (e.g., Microsoft PowerPoint) and video editing software (e.g., Adobe Premier), so anyone can easily learn to use them.
It provides the possibility to create SCORM packages, which means that it meets the most important e-learning standards, so it can easily be used in most e-learning systems. In addition to SCORM, content compiling with the HTML5 standards can also be created.
A big advantage of Articulate 360 is that we have a lot of photographic and animated characters in the system, which can be freely used to illustrate stories that support learning. In addition, we have access to more than one and a half million pre-loaded images, as well as videos and symbols that we can use when preparing the curriculum.
On the one hand, for an annual fee, Articulate 360 provides a complete family of programs (Storyline 360, Rise 360, Review 360, etc.), on the other hand, the functions are constantly expanding, and good training materials are available from which you can learn how to use the system.
The Articulate Storyline 3 also provides users an easy-to-use interface, but the available functions are limited: the number of available characters is lower, and for example, only one photographed character can be found in the system. It also lags Articulate 360 in terms of responsiveness.
Storyline 3 is not continuously updated, so features currently available will only be available when the next version is released.
Another difference is the financial model: in the case of Storyline 3, there is no annual or monthly fee, but a one-time amount, which may be a more favourable construction for many. However, you have to pay again for later versions if you want to switch when they are released.
Regardless of the shortcomings, we can heartily recommend Storyline 3 to those for whom even a slightly narrower framework provides enough space to create the curriculum of their dreams.
iSpring Suite is an editing software integrated into Microsoft PowerPoint. It works according to a slightly different principle than the previously presented systems and is at a lower level in terms of functionality, but regardless, complex and high-quality e-learning course materials can be developed with its help.
Its advantage is that it is very easy to use, and thanks to the available support, you can get help as well, so it can be recommended for absolute beginners. Its ease is also reflected in the speed, if the deadline is very tight, with ISpring we can prepare a curriculum relatively quickly.
A lot of characters and slide templates are available, special modules ensure that we can easily create quizzes, interactive elements or even screen recordings.
It is part of the Adobe product family, which also means a reliable background. It can be used to create simpler projects, presentations, quizzes, and more complex learning materials that even simulate virtual reality.
The first steps and learning how to use the system may take a little more time, the user interface is not as clear and easy to use as in the case of the software above, but it can be learned with a little patience.
Adobe Captivate also has a separate software simulation module, so it can be especially useful for those who want to turn teaching how to use a software into e-learning. We can even produce very good video content – which helps a lot in software usage teaching: we can use it to make a camera recording and a screenshot at the same time.
It is a disadvantage that we can drag PowerPoint slides into Adobe Captivate, but we cannot edit them there, only in PowerPoint. An advantage, however, is that it is compatible with Photoshop, which is not common for Articulate products.
Comparison
You can create high-quality e-learning course materials with any of the tools above. Below you can see their evaluation according to different aspects:
Articulate 360
Price:
1299 USD / year / user*
DOCUMENTATION AND SUPPORT
Articulate Storyline 3
Price:
1389 USD / licence*
DOCUMENTATION AND SUPPORT
iSpring Suite
Price:
770 USD / year / user*
DOCUMENTATION AND SUPPORT
Adobe Captivate
Price:
1299 USD / licence OR 34 USD / month*
DOCUMENTATION AND SUPPORT
* Prices as of April 2021.
Do you need help?
If you would like to start developing a curriculum, but you are not sure which software is right for you, contact us and we will help you choose the best solution. We also organise related training courses, where you can learn how the software works and how to prepare e-learning course materials. We show you the latest trends and best practices so that you can create the most effective and interactive curriculum.
If you found this article useful, follow us on Facebook or LinkedIn, to keep up with the latest articles.
Contact us via form, phone or e-mail. Details below ⬇️

Who are we?
We have been providing digital training, creating complex e-learning materials and implementing systems for 10 years. We are digital education experts and software developers, we follow trends and offer innovative solutions in our learning materials and systems.
Klippe Learning's team will create the digital teaching and learning solution you've been dreaming of, or we'll dream it for you if you don't know exactly what you need. Custom content, creative and motivating methods, a platform tailored to you.
Where can you reach us?
To find out more about our bespoke learning materials, e-learning systems, training courses or to request a quote, please contact us:

contact us via the form on the right!

or call us:

or send an email: