Who we are? E-learning experts.


Experience and innovation


At Klippe Learning we are providers of exciting and innovative digital learning experience. We offer various types of eLearning content from complex interactions, through animations to high-end video-based materials. Klippe is also provider and developer of learning management systems and platforms.
We believe that good digital learning is where the high standards of ICT solutions meets the deep understanding of pedagogical methodology.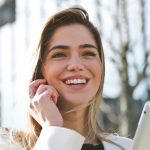 Do you have a lot of new entrants? Is the onboarding process lengthy? Are there far to many compliance trainings? Do you also have work and fire safety trainings? Or do you have to use a lot of software? If the answer to any of these questions is yes, contact us, we have solutions!
The learning begins here.



01.

We are creating e-learning content for you

When we are creating professional e-learning content, we do not digitize the existing offline or pdf based content, but we are creating unique content that works specifically online. We help your colleagues, students, or clients to learn effectively, without unnecessary circles: according to their own knowledge, own pace, and own habits.
How?
We emphasize the essence of the learning content, we adapt the graphic elements to the needs of the students, and also we provide the possibility of continuous feedback. The content of the curriculum is formed into smaller modules to make it easier to master. Our interactive learning content helps students to engage, and to be motivated by gameful learning tools.
At Klippe, we believe that good digital learning process focus on the learner and the professional content. However, the curriculum is never final: we stay in touch with you so we can update.
Do you need quick solution?
If you don't have the time or capacity for custom development, check out our Instant Klippe learning contents.



02.

We teach you the secrets of e-learning

If you want to create exciting, interactive and also motivating learning content for your students, we teach you. We'll show you the latest trends and practices, and teach you what makes a good digital learning content.
If you want to know what an e-learning system can be used for in addition to uploading study materials and taking exams, we'll show you what to do. We help reduce administrative burdens to make online learning and trainings user-friendly.
We have trainings from half-day to 12 weeks, from beginner to advanced level. Contact us even if you have never encountered e-learning material and even if you want to learn how to use your e-learning system in a more professional way.



03. We will create an unique, tailored e-learning system for you



We help you to use a well-configured, unique e-learning system (Learning Management System – LMS). Whether you are looking for this as an educator, trainer or HR staff member who is responsible for education. We will make the system's design and also configure what is under the hood: we develop an easy-to-use interface for you special processes with unique graphic elements as your corporate identity.

With a well-configured e-learning system, you can easily share pdf and presentation content or e-learning materials. Also you can have a wide range of reports about the uploaded content.
The system offers rich communication methods: for example, a built-in messaging service or your own chat module, and also you can create online forums.

Mostly we recommend the use of open source systems (like Moodle or Ilias) because of this systems wide range of customization opportunities both design and functionality wise.
After configuration and personalization of your system, we won't disappear. We will continue to support your work, and improve continuously your system.
How can you contact us?

If you would like to know more about our unique content development process, e-learning systems, or you need trainings about digital learning, contact us here!
Or send us an email: hello@klippe.hu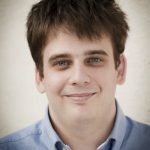 Or just call Péter!
+36 20 333 5240