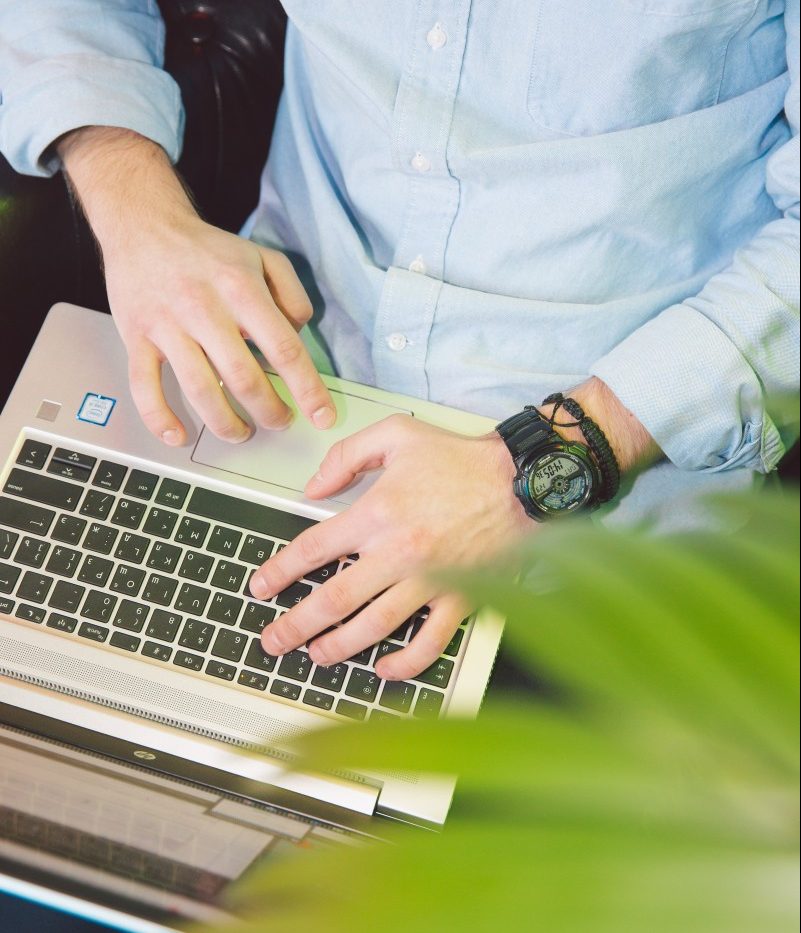 Unlimited number of learners and courses in the cloud:
from 790 EUR¹
Personalized e-learning system
An e-learning system, also known as a Learning Management System (LMS), is a digital space that provides a platform and functionality for the learning process. At Klippe, we introduce a uniquely designed, well-configured LMS: we introduce an easy-to-use interface with custom graphic elements, you and your learners do not need any serious ICT knowledge.
Is it possible to offer varied and interactive lessons online?
Is it easy to share my learning materials?
Are there assessment options?
Is it possible to create statistics and reports based on student performance?
Can we make great distance learning?
The answer to all these questions is yes!
An e-learning system is the professional solution for online learning for your colleagues and learners.
Interactive tools are used to facilitate asynchronous learning, i.e. learning at the learner's own pace.
? Communicate with your learners or colleagues! ?️ Make your learning content accessible!
?Track the colleagues' progress! ? Examine and report on the learners' performance!
What can a well-configured LMS do?
We believe in open source LMS systems such as Moodle, Canvas, IOMAD and Ilias, which can be tailored to our customers' needs. We can help you choose the right one and train you how to use it.
Once you have begin using an e-learning framework-system, we will continue to support you, advise you on how to use it or improve it, we also make bespoke developments on open source systems.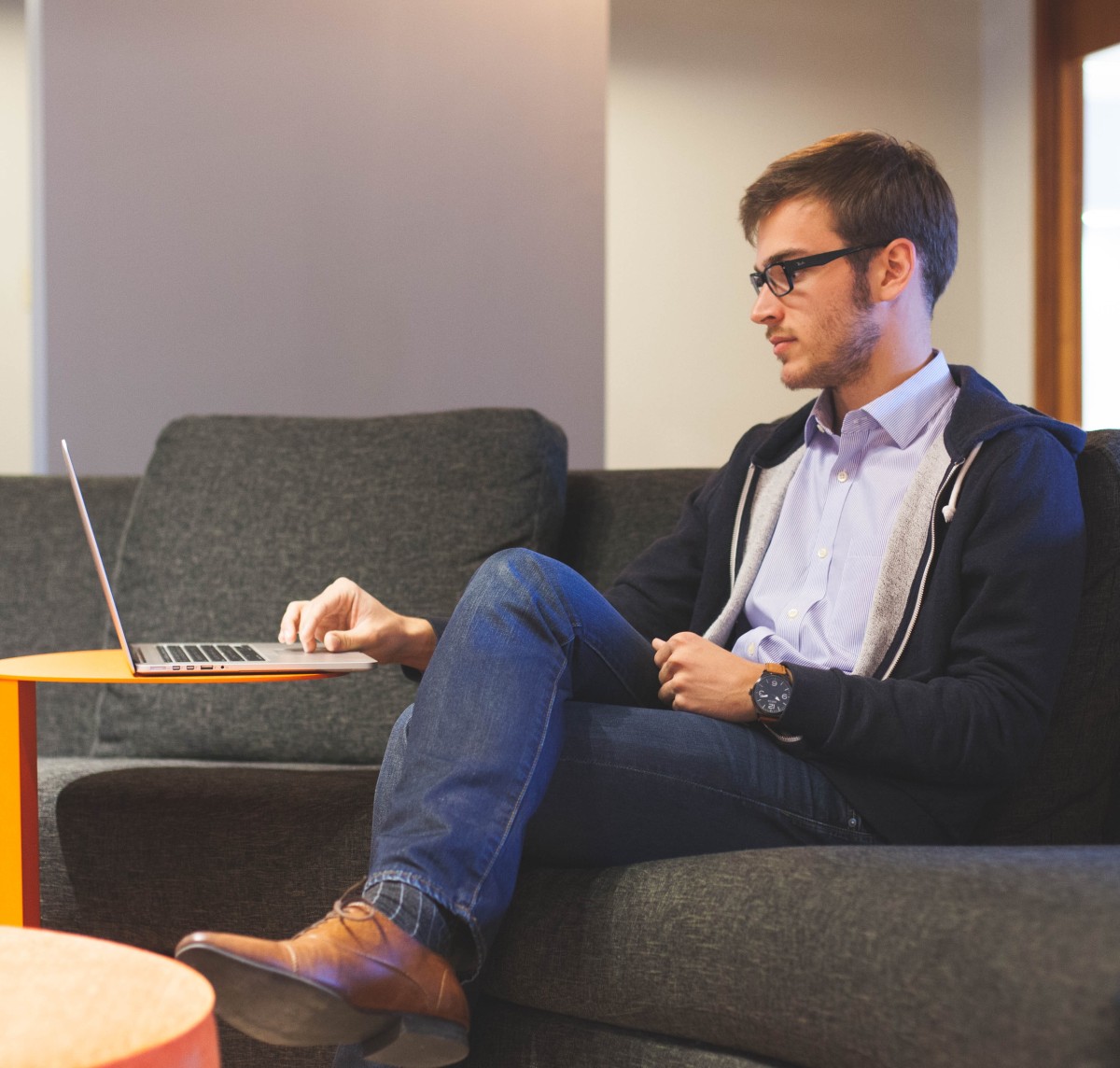 LMS quick and easy
You can start your online training right away and without problems. We keep the e-learning system up-to-date and monitor its operation. You can focus on teaching! If you need support, we are always available, not just technical but with methodological questions!
E-learning system prices
The prices shown are net fees. They do not include VAT at 27%.
The system is available within 24 hours of ordering.
STUDYGROUP
For small learning communities
Users Unlimited
Courses Unlimited
Assessments Unlimited
Design Basic level settings
--------------
Training One-off 2-hour online
Support On hourly rate
--------------
Updates Ongoing
Domain subdomain
Security SSL
Backup Automatic
Environments Live
Storage 10 GB
I'm interested!
SMALL AND MEDIUM TRAINERS
If there are more than 100 students
Users Unlimited
Courses Unlimited
Assessments Unlimited
Set up embedded reports
Design Custom logo and colors
Initial course structure + users setup
Video conferencing solution
--------------
Training 2*8 hours per year
Support 2 hours free per month
--------------
Updates Ongoing
Domain Subdomain or own
Security SSL
Backup Automatic
Environments Live and Test
Storage 50 GB
I'm interested!
COMPANIES, LARGE TRAINERS
If there are more than 500 students
Users Unlimited
Courses Unlimited
Assessments Unlimited
Custom reports
Custom design (according to company guidelines)
Custom content design
Custom video conferencing solution
Customized processes
--------------
Customized on-site training
Customized support as agreed
--------------
Custom upgrade plan
Custom hardening solutions
Customized backup plan
Custom environments
Custom storage area or deployed system
I'M INTERESTED
Do you need a different package?
How much do you plan spending on implementing an e-learning system?
Fill in the form below ⬇️ or contact us ✉️! We will send you a personalized offer.
Diverse communication
forums, chat, internal and external messaging, blogging
There are many ways to get information to its destination quickly and to communicate effectively. Whether learners are talking to each other or asking the instructor a question, there is no need to leave the e-learning system and have different apps. In addition, the systems naturally support the email-based forms of communication.
one of the early Internet's most popular tools was the forum, which sorted posts one by one

chatting within the LMS can be used for online consultations or as a simple notification solution

no need to bother with external email streams

allows you to start your own blogs or news feeds
Files and learning content
file sharing, SCORM compatible learning materials,
internal content editing tool
A basic capability of e-learning systems is the ability to store and share different educational content. Ppt or pdf files can be easily uploaded, but also a library, a folder system, a database, a wiki module or a glossary can be created.
In addition to files, the system manages standard e-learning content which is rich in interactive and multimedia content.
Assessment, quizzes and knowledge testing
tests, quizzes, examinations, administration of assignments
continuous feedback, scoring systems, questionnaires
Monitoring and giving feedback is perhaps one of the most important elements of the (e-)learning processes. A well-constructed exam gives important feedback to both the instructor and the participant: whether there are misunderstandings, how well the material is understood, whether the training is of good enough. Evaulation can be automatic, so the instructor only has to deal with the statistics and the special needs.
multiple-choice, true/false, digit, essay, pairing, sequencing, hotspot, calculus, etc.

with automatically and randomly assigned questions uploaded to a question bank

set the length of the exam, the start and end time, the maximum number of seats or the interval between the time of application for the exam

deadlines, secure exam windows (with certain features – such as copying – disabled)
How can you have your e-learning system?
Following the simple process below and you can have an e-learning system in 24 hours! Typically, training starts within 3-4 weeks after the first contact. Over the past 12 years, we have developed our own best practices for setting up and customizing open source systems through dozens of LMS implementations. Customization is based on a precisely constructed checklist, so the implemented system will be exactly what's best for your organization.
On the basis of an initial discussion we will send you an indicative offer and proposal about the project.
A precise quote will be sent after a more detailed assessment of your needs.
We set up the selected system according to your needs and Klippe's best practice.
We set up your initial courses and users.
We customize the look and feel of your e-learning framework.
In a workshop we will demonstrate the use of the system to key users.
Upload your first course materials and start training.
Implemented Learning Management Systems
Klippe best practical aspect
What else can an e-learning system give you on an advanced level?
What do our customers ask most often?
Can the system be unique?

Yes! By default, the company logo, colors and even fonts can define the new site. And for a more complex level of identity, our graphic designers can work with you on any design!

Does the framework also support face-to-face training?

Yes! With and addition to the system, the LMS can generate attendance sheets or even administer the face-to-face, on-site sessions.

What reports can be made by the e-learning system?

The LMS records all clicks and activities, so a wide range of data can be extracted, e.g. information at individual or group level. The form of a report can also comply with legal requirements. The open system can be extended to implement fully customized and unique reporting needs.

Can the system generate a certificate?

Yes! Once the necessary conditions have been met, the system can automatically make available the document proving that you have completed the course, reducing the administrative burden.

Does the e-learning system noitfy the learners?

Yes! There are a number of built-in notification solutions, but with custom development any kind of notification can be integrated into the learning process.

Can completion conditions be set?

Yes! Even within a course, we can make it possible to control that certain activities (e.g. a quiz) can only be accessed if another activity (e.g. viewing course material) is completed. But you can also add courses one after the other (e.g. in the case of repetitive lessons or content that builds on each other).
Do you need an uniquely customized e-learning system? Contact us!
Vagy hívj fel minket:
Vagy írj email-t: