Over the years, we have been involved in dozens of e-learning system implementations. Our experience here has shown us that the world of reports and data is a recurring issue in all cases. Every manager wants to see where their team is, who has attended what training, and what results they have achieved. In addition, each organization has unique needs for its reporting. To deliver the best solutions for our customers and their partners, we have found the best reporting tool and become an official reseller partner of IntelliBoard! In the sequel, we'll summarize what you can use IntelliBoard's system for in your existing LMS or the LMS we're implementing.

In the case of e-learning courses, we have much more opportunity to look behind the data! We can rely not only on questionnaires and reports but also on accurate data to base our decisions. And to do this, we need a tool that presents the most important aspects of our training through easy-to-use and transparent user interfaces.
If we already have data, let's interpret it! Let's extract it into clear and transparent reports that allow managers to easily and quickly review the progress of their teams. With IntelliBoard, you can do it with scheduled reports or visual dashboards!
Using real-time data, a manager can be up-to-date on the effectiveness of e-learning training. You can also track colleagues' progress on mandatory and optional training through IntelliBoard. Get transparent and quick information on the results and progress of certified training within the organization.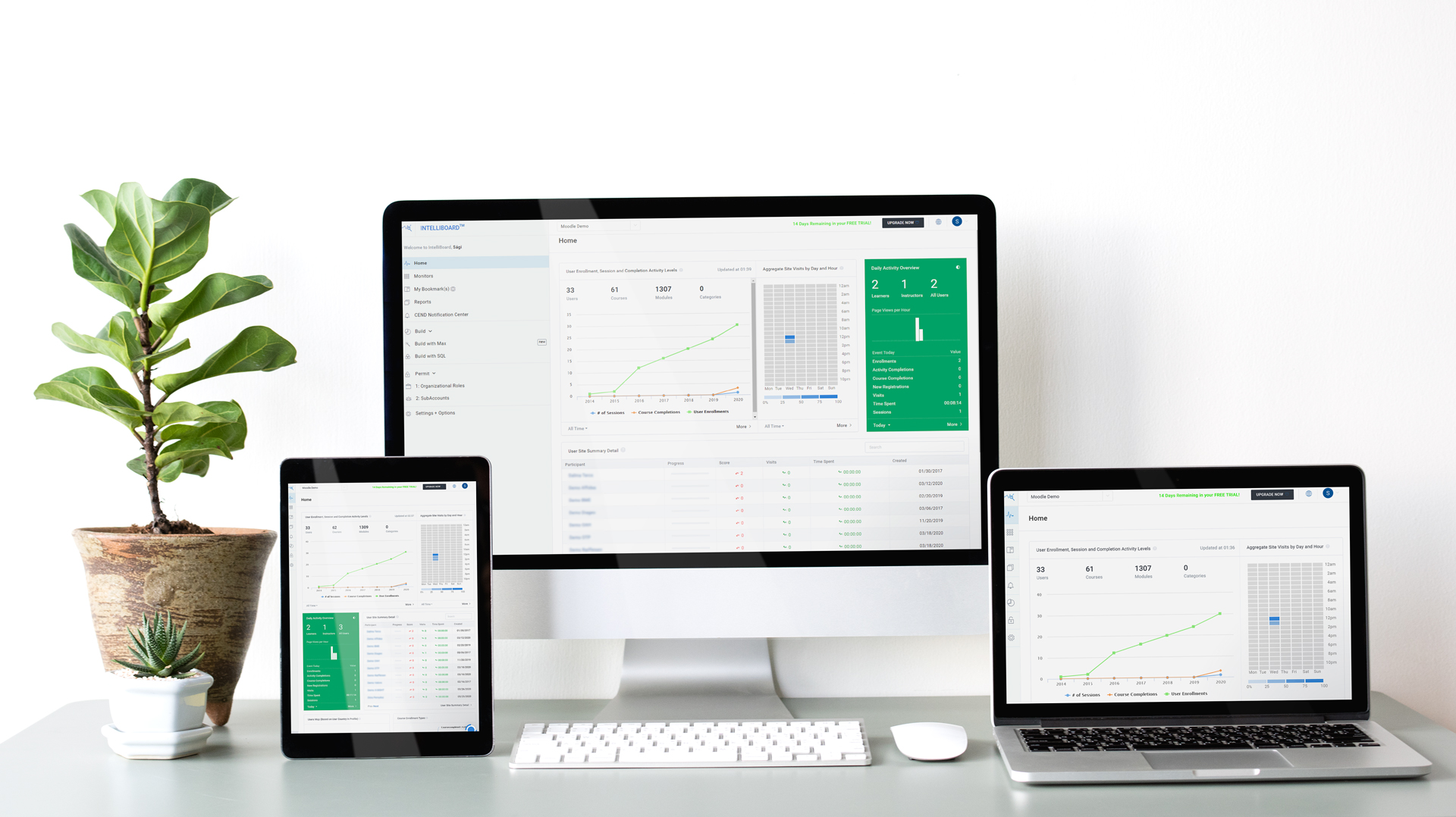 What is IntelliBoard good for?
Below we've put together six areas that IntelliBoard supports to help you deliver more effective and complex training to your colleagues and more transparent results to your managers.
1. Analyze and compare!
See the big picture to help you make decisions through complex reporting and analytics. Draw a line between where your organization and your learners are at. See immediately which courses are the most visited. Identify overperforming and underperforming courses. Determine how your entire e-learning system is being used.
2. Follow the results live!
Easy-to-use reports, simple interpretation. IntelliBoard presents reports in clear, easy-to-understand graphs and charts. If you want, you can have the system send you reports on a scheduled basis. Give access to other colleagues by group, e.g., by department. Quickly review performance, and understand trends.
3. Follow the progress!
Make the best decisions based on the data and compare course progress at a glance. Identify colleagues who complete and drop out of activities or follow individual learning paths by immersing yourself in a world of color-coded study details.
4. Get and send notifications!
Create individual and scheduled reports so that the correct reports get to the right people at the right time. Set roles according to the organizational hierarchy and give individuals access to different information.
5. Intervene when you need to!
Assure learners and set learning trends by setting up automatic notifications. Set alerts and progress reports! Spot colleagues who need extra attention first! Identify which courses are using good tools and which are using bad ones!
6. Feel safe and secure!
Both Klippe and IntelliBoard take data protection very seriously. Your data is your data! IntelliBoard stores your data in the right place for your customers' needs. Only secure (https) and encrypted (Amazon SSL) connections are used to travel through your data. IntelliBoard is also Privacy Shield certified as of 2019!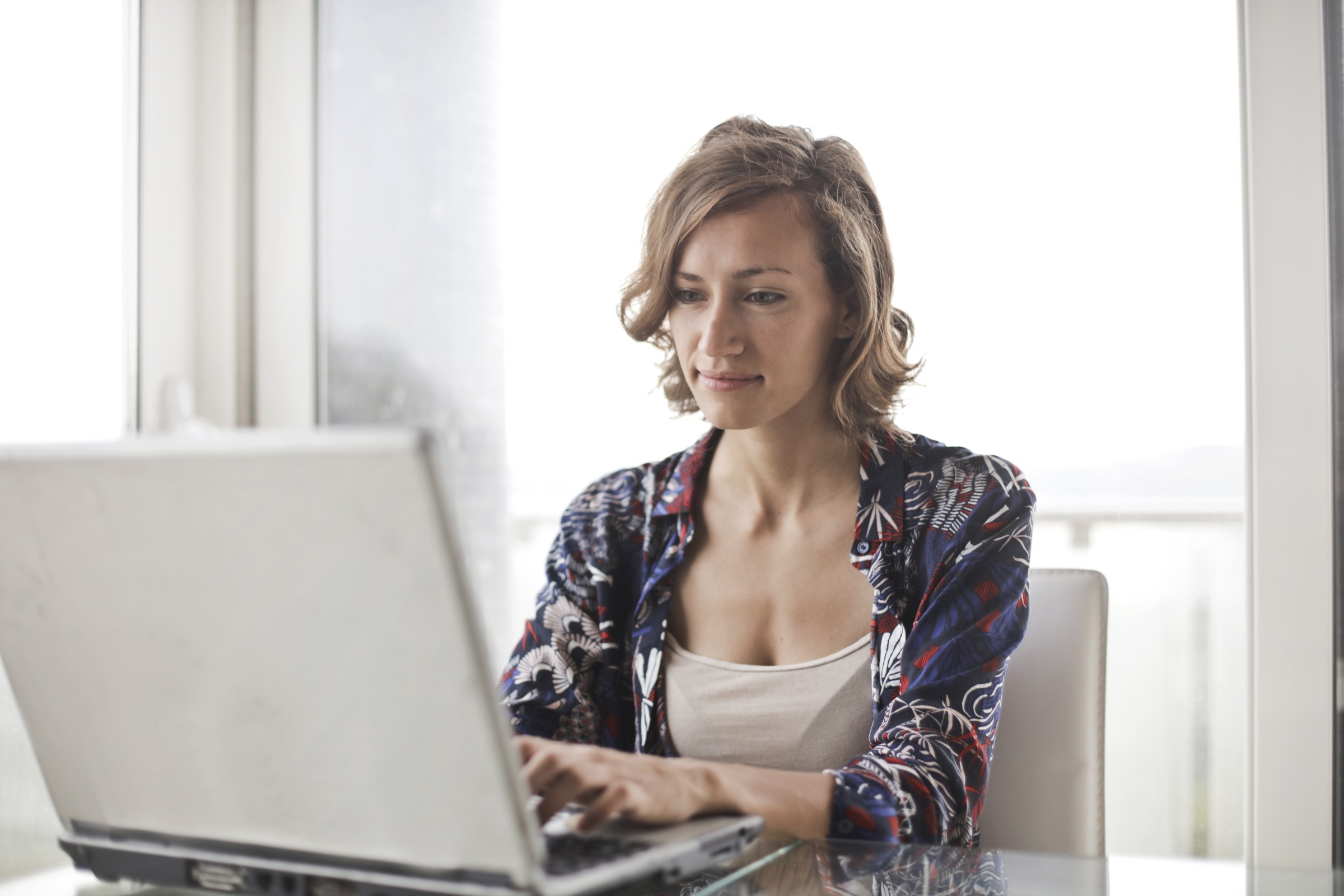 LMS introduction
Are you interested in how we introduce e-learning systems? Check out our e-learning system development page and learn about the benefits of Klippe LMS!
Read more!
Get instant information on colleague performance, retention, training turnover, and related expenditure and income!
Every company and every manager is different; with IntelliBoard, you can create unique dashboards and different levels of reporting for different levels of managers.
Harness the power of your data! Stay up-to-date with over 120 reports and related alerts in IntelliBoard and make informed business decisions with intelligent reporting solutions.
Are you interested in IntelliBoard? Want to try it out in a demo? Contact us using one of the contact details below and try a 15-day free demo! ⬇️

Who are we?
We have been providing digital training, creating complex e-learning materials, and implementing systems for 12 years. We are digital education experts and software developers, and we follow trends and offer innovative solutions in our learning materials and systems.
Klippe Learning's team will create the digital teaching and learning solution you've been dreaming of, or we'll dream it for you if you don't know what you need. Custom content, creative and motivating methods, a platform tailored to you.
Where can you reach us?
To find out more about our bespoke learning materials, e-learning systems, and training courses or to request a quote, please get in touch with us:

contact us via the form on the right!

or call us:

or send an email: